Adventure Awaits Baby Shower Diaper Cake
If you are looking for what to make for an adventure themed baby shower, you have come to the right place! There is nothing more fun and exciting then helping plan a shower for a close friend or family member! When my friend Adrienne announced she would be having her baby boy, we were all excited for her next adventure!
Since, this was her second baby she didn't want a big fuss, but I never miss out on an opportunity to use my SIlhouette Cameo 3 to make cute things, so I devised a plan to decorate based on the baby room theme, Adventure Awaits! As a result, she was able to reuse some of the decor in baby J's Adventure themed nursery!
The Plan: Simple Second Baby Shower
The first thing I knew I wanted to make was an Adventure themed diaper cake, They are super easy to put together and it was my gift to her, as it included diapers, and the baby swaddle blankets she registered for, and some other small cute things. If you have never made a diaper cake, it's super easy. Grab a box of diapers, rubber bands and start rolling. I will make a tutorial soon. I did a single layer around the base and I highly recommend using a bottle of wine or champagne as the centerpiece so you can surprise her when she gets to taking it apart! Maybe she can celebrate her new adventure with a diaper change and a mimosa!
Adventure Themed Diaper Cake
   To create the diaper cake, I used a bottle of champagne for the center, 1/2 a box of Pampers Swaddlers size 1 diapers, rubber bands, , a pack of Aden and Anais swaddle blankets, wood slices, little doll house trees, and the topper was 2 hand cut triangles that I painted to look like mountains to match her baby bedding(Woodland Trail 4 Piece Forest Animal Theme Patchwork Baby Boy Crib Bedding Set
) I picked up a letter J for Jenson at Michaels and painted it with Americana paint to match. Next, the adventure cake needed to be covered, so I wrapped the blankets around the layers of diapers and tucked them in.  After that, I  wrapped the ribbon around to hold the adventure blankets in place. The ribbon I secured with sewing pins, and I strategically placed trees to cover them! Fill in the layers with a little blue crinkle paper, and you are ready to go! I put this on a silver plastic platter from Costco for easy transport, but you could easily use a cake board or tray. I originally was going to use a giant wood slice, but I couldn't find one I liked last minute! We are so excited to be on this adventure with Adrienne and baby J!
Supplies | Adventure Themed Diaper Cake
That's it! Super easy and super cute Adventure Awaits diaper cake took me less than an hour to make…(paint your letter first!, it takes 2 coats!)
If you are looking for more ideas on what to make for an Adventure Awaits themed baby shower, stay tuned, more projects from this shower are coming soon, including the Don't wake the bear door sign, trail mix favors, DIY onesie bar, and how I used my Silhouette Cameo 3 to tie it all together
Happy crafting,
You might also like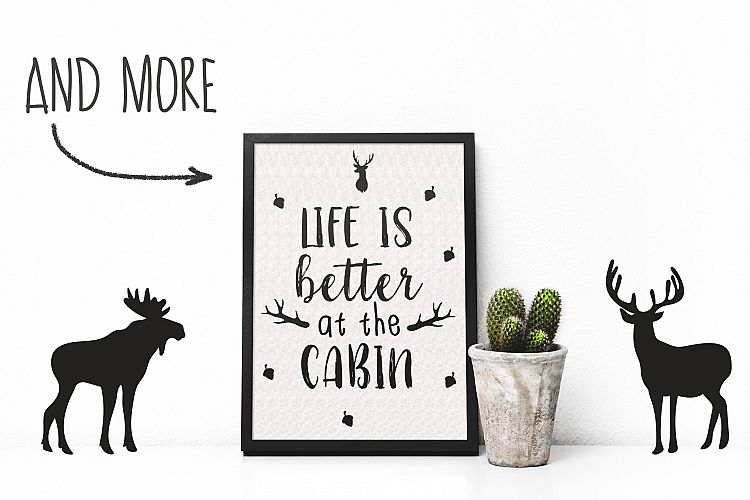 https://whimsywillowcreations.com/product/little-explorer-mountain-cut-file/
https://whimsywillowcreations.com/product/dont-wake-bear-cut-file/
https://whimsywillowcreations.com/product/brave-arrow-cut-file/